As part of my continuing efforts to provide my clients with the best available real estate service, I am proud to now be accredited by the Canadian Business Review Board (CBRB) as one of the Best Realtors in Canada 2021.
About the Canadian Business Review Board
The Canadian Business Review Board's mission is to identify and promote consumer-centric businesses, and they do so based on criteria including customer relations, quality of service, proven long-term sustainability, and innovation. Their organization accepts referrals from a variety of sources, including client and business partner referrals. Only businesses that meet their standards in customer satisfaction, outstanding service, business leadership and strong vision are accredited by the CBRB.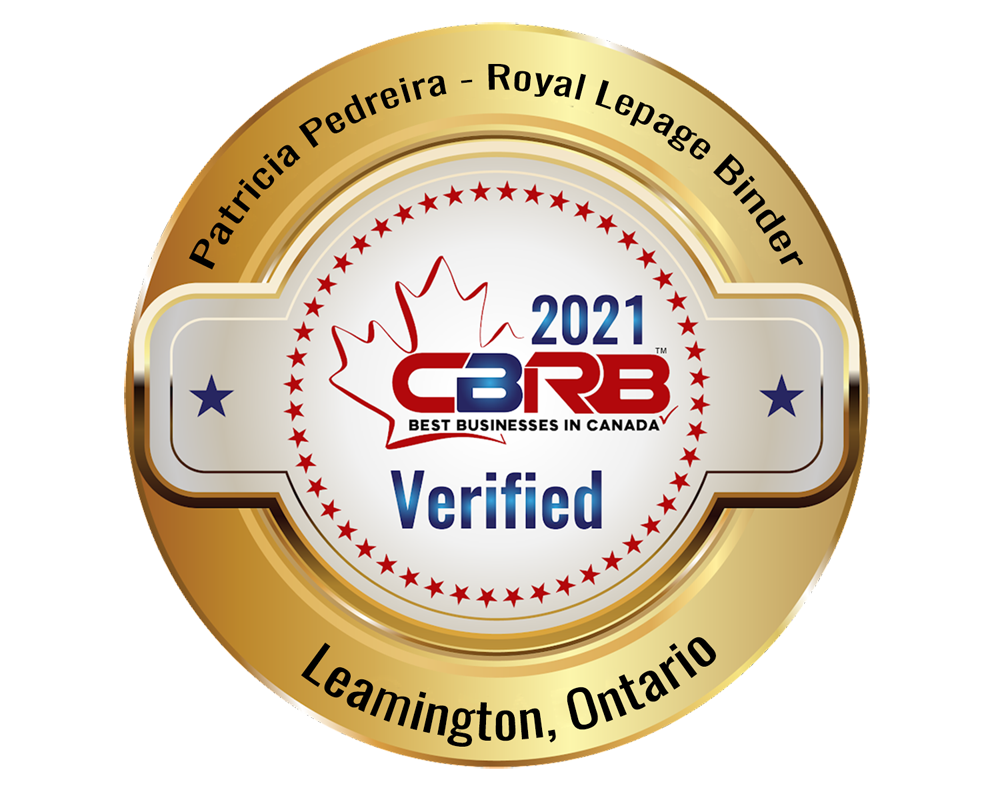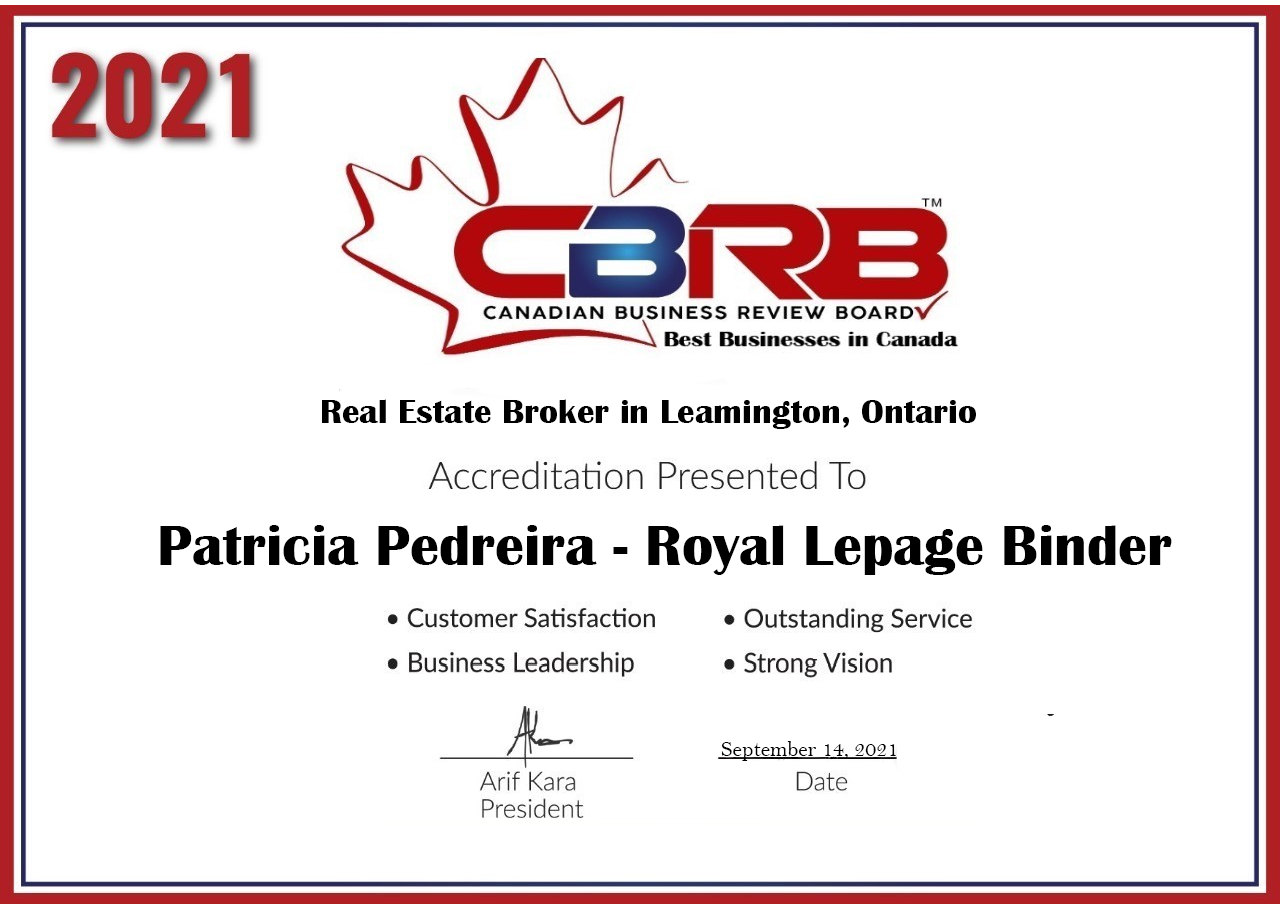 As a Broker with Royal LePage Binder Real Estate, I share the same dedication to customer service, business growth and innovation as the CBRB. I hope that this new accreditation is another way that clients can feel confident about working with me and know that I will have their best interests in mind throughout the entire process of buying or selling a home. With my extensive real estate experience, dedication to providing my clients with a stress-free move, and my commitment to providing expert advice every step of the way, I always put my clients first.
Contact Me Today to Learn More
To learn more about how I can help you with your next real estate transaction, call me today at (519) 919-1532 or email me for more information about buying or selling real estate. I specialize in the Leamington and Kingsville real estate markets, and can help you find outstanding real estate opportunities in these growing communities.